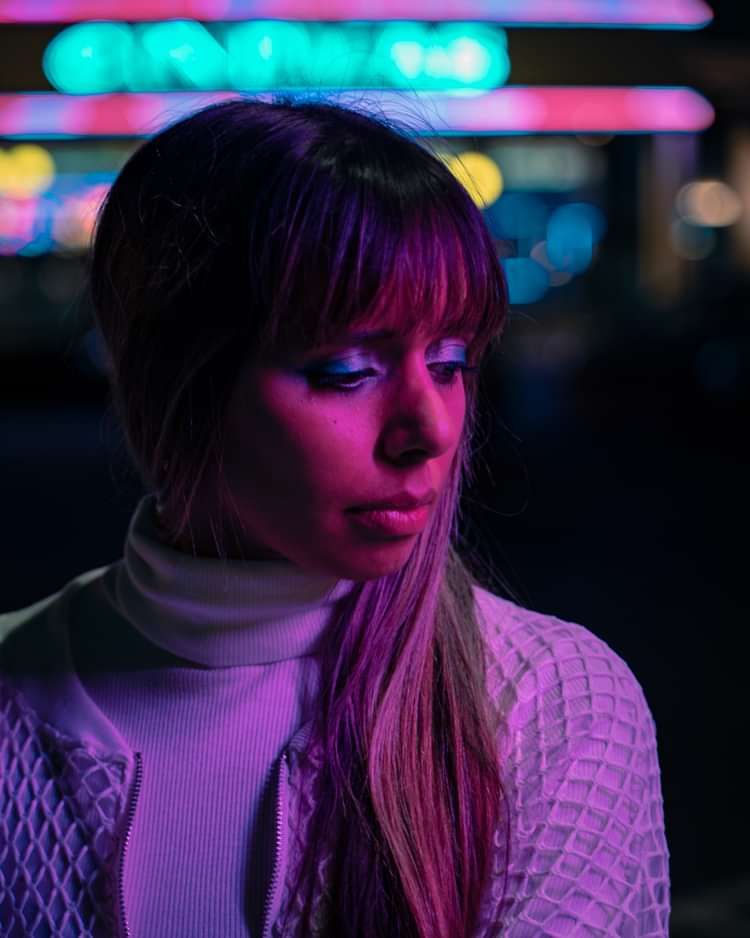 Synergy2 presents:
Kayla Painter
Kayla Painter
£10 STBF
Entry Requirements: over 18's only
General Admission (e-ticket)
We are thrilled to announce KAYLA PAINTER performing a live AV show on Sun 6th February, 2022 at the Poetry Club in Glasgow.
On 30th October, electronic producer and sound artist Kayla Painter revealed a new single 'Glaciers and Dust'.
This amazing track from the Bristol based producer is her contribution to the global cultural collaboration between the UK and China 'Distant Dialogues'. Supported by Worldwide FM, British Council, Merrie Records and Xintiandi. Painter's track is part of a compilation alongside artists Gooooose, Hector Plimmer, Shii, Wonky Logic, and Sheng Jie. This project celebrates positive relationships internationally as well as the creative voice of the selected British and Chinese artists.
Following her recent outing "Made of Light / Sacrifice the Other" which is still receiving heavy airplay, with spins from Gilles Peterson, Tom Ravenscroft and Nemone on BBC 6Music, as well as Phil Taggart (BBC Radio 1) and BBC Introducing, 'Glaciers and Dust' follows Painter's trademark sonic territory and expands on the true versatility of her production techniques. Painter worked with Chinese audiences to collect their ideas in response to the theme vulnerability. She then collated the responses which came in the form of poetry, audio, photographs, drawings and interpreted them to create a distinctive audio composition.
"So there's a line in one of the poems which says 'talk about glaciers and dust, nebulae and ripples' and I just found glaciers and dust really stuck with me, I thought it was a really powerful image."
Recently supported through Gilles Peterson's Future Bubblers talent development program, Painter has continued to make a lasting impact on key tastemakers in the UK. Fast emerging as an important figurehead in experimental electronic music today, she also has a monthly show on Worldwide FM.
September 2020 saw Kayla presented as an Artist in Resident on Nemone's 6Music show, as well as being playlisted on Amazing Radio, and presented as Amazon's breakthrough electronic artist. She has also been creating mixes, notably a Sunday chilled mix for Crack Magazine, as well as a late night mix and interview with Jamz Supernova on Selector Radio.
"Whatever she puts her hand to is a meticulously thought out and richly detailed affair that deserves to capture the full attention of those who are lucky enough to stumble across it." - Wax Music
Line Up
Kayla Painter